Tuesday, May 17, 2016
Program 7:00 pm to 8:45 pm | Join us for socializing and refreshments at 6:30 | Free and Open to the Public
FamilyMeans Building, 1875 Northwestern Ave., Stillwater
Tom Dickhudt, Owner, Sunrise Native Plants
Local native nursery owner Tom Dickhudt invites everyone, including those of you new to growing native plants, to discover how planting 10′ x 10′ "pocket gardens" is a great way to add native plants to any yard, Enjoy the parade of pollinators you will attract into your landscape and the knowledge that, with each new garden planted, these valuable insects have more of the habitat that's essential to their survival.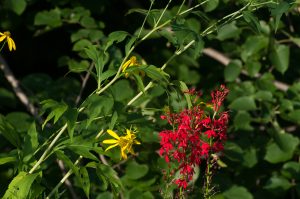 Tom will discuss which plant varieties are particularly valuable for Minnesota pollinators. And he'll have tips for choosing a selection of plants that will bloom at different times throughout the season, providing reliable food sources for pollinators, and a dynamic garden that you can enjoy as it changes with the season.
For more experienced native plant gardeners, Tom will demonstrate how such a dedicated garden area can add native habitat, allow you to closely observe how native plants develop throughout the season, and practice techniques for cultivating and propagating your plants, allowing you to expand your garden season after season.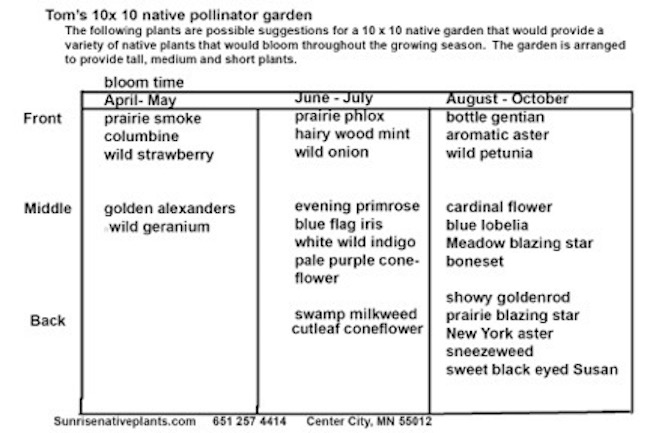 See a fantastic article about Pocket Gardens in the Wild Ones Journal, for which Tom was interviewed. Reproduced with permission,  courtesy of author and journal editor, Barbara Schmitz.