Our chapter sponsors monthly programs on native plants and natural landscapes.
---
7:00 pm – 8:45 pm FamilyMeans building, Stillwater, MN
Heather Holm is a Wild Ones member, author, landscape designer, and consultant specializing in pollinator landscapes and native landscape restorations. She will discuss her new book BEES: An Identification and Native Plant Forage Guide. Heather is a passionate advocate for the use of native plants to attract and support pollinators, beneficial insects, and wildlife. We'll have copies of Heather's book for sale at a discount.
---
Click here to read the President's Update for the Annual Membership Meeting.
---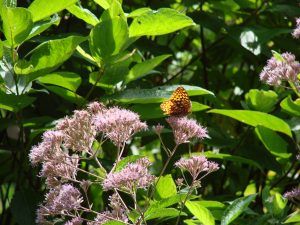 Wild Ones Mission
Wild Ones: Native Plants, Natural Landscapes promotes environmentally sound landscaping practices to preserve biodiversity through the preservation, restoration and establishment of native plant communities. Wild Ones is a not-for-profit environmental education and advocacy organization.