Our chapter sponsors monthly programs on native plants and natural landscapes.
Our native woodlands provide benefits such as beauty, shade, screening, wildlife habitat, and stormwater management. They also face threats, such as insects, diseases, invasive plants, and property development. Presenter Kathy Widin will discuss how we can care for our native woodlands in ways that keep them healthy and providing benefits year after year.
---
Click here to read the President's Report for our 2016 Annual Membership Meeting.
---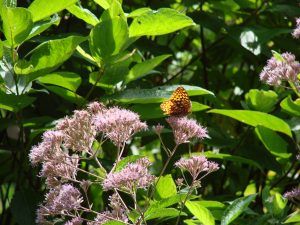 Wild Ones Mission
Wild Ones: Native Plants, Natural Landscapes promotes environmentally sound landscaping practices to preserve biodiversity through the preservation, restoration and establishment of native plant communities. Wild Ones is a not-for-profit environmental education and advocacy organization.