WHAT'S COMING UP?
New East Metro Location for 2018
Thanks for your support.
When you join or renew your Wild Ones membership you enable us to continue offering programs like these. A small portion of every chapter membership fee goes to fund these programs.
---

Through our chapter activities, we learn more about native plants in home gardens and natural areas, and share ideas on design and effective methods for restoration and land management. Here is a summary of our 2017 programs, projects and events,
Field Trips and Outdoor Events
In May we enjoyed a spring wildflower hike at Interstate State Park with tour guide Dave Crawford, former naturalist at Wild River State Park. (15 attendees).
In June our chapter participated again in the Landscape Revival Native Plant Expo and Market in Roseville on June 3rd. Landscape Revival provides an opportunity for persons seeking locally-grown native plants to connect with native plant growers. Attendance grows each year and was estimated at over 1100 for 2017…
---
WHAT DO WE DO?
We sponsor monthly programs on native plants and natural landscapes
---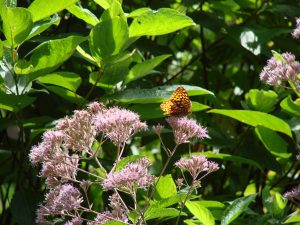 Our Wild Ones Mission
Wild Ones: Native Plants, Natural Landscapes promotes environmentally sound landscaping practices to preserve biodiversity through the preservation, restoration and establishment of native plant communities. Wild Ones is a not-for-profit environmental education and advocacy organization.